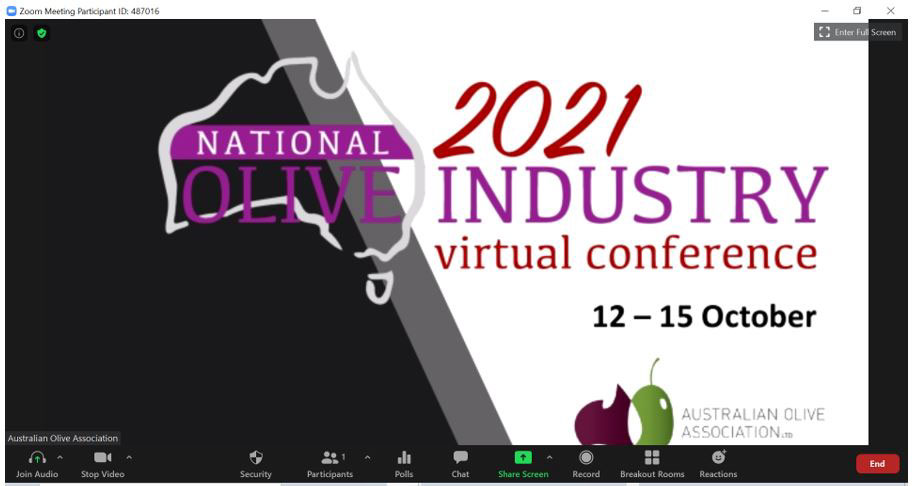 The AOA's National Olive Industry Conference is going online again in 2021.
Format: four two-hour sessions held over four days at 3-5pm (AEST) each day from Tuesday 12 October to Friday 15 October.
The sessions will consist of informative presentations from experts with the chance to ask questions and contribute comments live.
Registration is required to attend the sessions. There is an option to register for all sessions or to register separately for each session.
Cost:
Members: Free
Non-Members: $30 plus GST per session or register $100 plus GST for all four sessions. Click here for details on becoming a member – pricing starts from $150 plus GST.
The theme for each of the days are listed below. Click on the 'Register Here' links for more details and to register:
---
Session Sponsors
Day 1: The Big Picture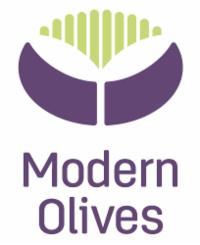 Modern Olives
Modern Olives is a leading independent analytical laboratory experienced in the olive industry since 2006. Everything we do is focused on providing outstanding service to our customers as well as being a contributor and leader in the modern olive industry. Our laboratory is available to all growers, oil traders, marketers and researchers who require their olive oils, table olives or olive derivative products tested. Throughout the entire process, from planning groves to testing oil quality, our team provides professional, olive-specific technical advice. More information: http://www.modernolives.com.au, Ph: 03 5272 9500, E: info@modernolives.com.au.
Day 4: Olives and Olive Oil in our Food (Table olives, cooking)

Olive Wellness Institute
The Olive Wellness Institute is a science repository on the nutrition, health and wellness benefits of olives and olive products, which is all subject to extensive peer review. The institute is guided by scientific experts that specialise in the nutrition, health and wellness benefits related to olive products. This website is intended to be the go-to source of credible information relating to the nutrition, health and wellness benefits of olives and olive products, such as Extra Virgin Olive Oil and other products derived from the olive tree. More information: http://www.olivewellnessinstitute.org, Ph: 0432 506 682, E: a.dolphin@olivewellnessinstitute.org
---
Supporting Sponsors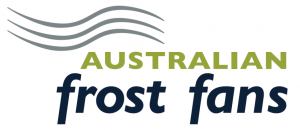 Australian Frost Fans
Australian Frost Fans is the sister business to New Zealand Frost Fans, which manufactures the FrostBoss™ range of frost fans to protect crops from frost and cold injury. The FrostBoss™ C49 (4-blade machine) is the best-selling machine in Australasia. The FrostBoss™ C49 was developed with help from former Team New Zealand aerodynamics research engineer, Richard Karn, to optimize noise reduction by using a greater blade working area.
Along with the FrostBoss™ C59 (5-blade machine), the FrostBoss™ C49 is the quietest machine on the market. Over 400 FrostBoss™ wind machines are sold annually throughout New Zealand, Australia, Turkey, Portugal, Chile & more covering a variety of crops. Together, the two businesses regularly service more than 2000 machines in NZ and Australia and its monitoring software FrostSmart™ enables growers to access real-time monitoring of fans around the world. Today, Australian Frost Fans remains the only company in Australia that is 100% committed to frost fan sales, installation, servicing, upgrades & repairs.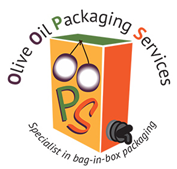 Olive Oil Packaging Services
We are bag in box packaging specialists. Casks protect your olive oil from light and air and ensure that it stays as fresh as is possible. We can pack your oil for you at our factory, or we can supply everything you need to pack it yourself. We even provide the instructions, and can help with the labels for your casks. Just contact us for a quote and to find out more. Casks come in 1, 2, & 4 litre for home use, 10 & 20 litre for food service, and 250 & 1000 litre bag in drum IBCs. Bag in box – the modern way to package olive oil. Ph: Kent 0428 829 024 or Michelle 0448 965 349 – oops@aussiebroadband.com.au.