The AOA's ongoing program of productivity and profitability webinars has been a huge success, providing industry members with information, learning and discussion about a wide range of relevant topics.
With the harvesting and processing olive season coming to an end for many growers, July sees the focus on the timely topic of EVOO shelf life prediction and the bottling and storage considerations for this year's EVOO:
What can affect the shelf life of EVOO?
How do you determine the best before date of your EVOO product?
What are the labelling requirements regarding best before dates?
These questions and more will be covered in the webinar on EVOO shelf life prediction presented by Claudia Guillaume, oil scientist and manager of the Modern Olives Laboratory.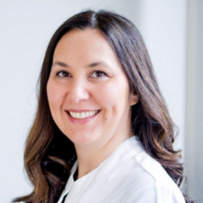 An internationally renowned food scientist and olive oil specialist, Claudia came to Australia in 2006 to head up the Modern Olives Laboratory. She has extensive experience in olive oil analysis, and in sensory evaluation of olive oil in both judging and training, is an approved chemist of the AOCS and a NATA technical assessor. There's not a lot she doesn't know about olive oil chemistry, so this is an opportunity not to be missed.
Event details:
When: Wednesday 22 June, 11am AEST
Cost: As with previous webinars in the AOA program, attendance is free to all industry members. Pre-event registration is needed.
Register here.
This webinar series is part of the Olive levy project Australian olive industry communications and extension program (OL18000), funded by Hort Innovation, using the Hort Innovation olive research and development levy, co-investment from the Australian Olive Association and contributions from the Australian Government.