AOA 2021 Virtual Conference Day 2 – Biosecurity
13 October 2021 @ 3:00 pm

-

5:00 pm

Free – $33.00
---
WEDNESDAY 13 October 2021, 3.00pm – 5.00pm AEDT
Scroll below to register
Program
15:00 – Welcome and Introductions
15:10 – Sponsor spot
15:15 – Craig Elliot – National Xylella Coordinator "Are you Xylella Ready?"
15:35 – Q & A
15:45 – Andrew Bishop – DPIPWE Tasmania "Plant Biosecurity in Tasmania – Maintaining the Edge"
16:05 – Q&A
16:15 – Robert Spooner-Hart – Hawkesbury Institute for the Environment and the School of Science at Western Sydney University – "Pests and Diseases not Detected in Australia"
16:35 – Q&A
16:45 – General Q&A
17:00 – Close of Session
---
Speaker profiles
Craig Elliot, National Xylella Coordinator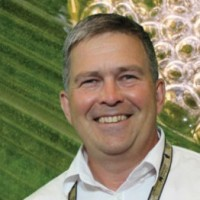 Craig is contracted by Hort Innovation and Wine Australia to develop industry preparedness in Australia for Xylella fastidiosa; the pathogen that causes Olive Quick Decline Syndrome and best known in the olive industry for the devastating impact it has had in Apulia, Italy.
He has a long history working in biosecurity; prior to his current role Craig worked as a private Consultant to governments, industry associations and private sector clients providing advisory, training and evaluation support on emergency preparedness but also worked in the Queensland and Tasmanian State Governments in biosecurity and natural resource management agencies in senior roles developing and delivering operational programs, training programs and government policy.
He was also an Incident Controller and Mentor to the National Biosecurity Response Team and has led and reviewed numerous plant, animal and invasive species incursion responses and exercises throughout Australia.
When not thinking about the next bugs, bacteria and other biosecurity problems that threaten Australian agriculture and the environment, Craig is found near cricket grounds where he coordinates junior cricket and coaches for Launceston Cricket Club and the Northern Tasmania Cricket Association.
Andrew Bishop B.App.Sc., M.Agr.Sc., CAg., FAIA., GAICD., CF, Chief Plant Protection Officer (Tasmania), Biosecurity Tasmania, Department of Primary Industries, Parks, Water and Environment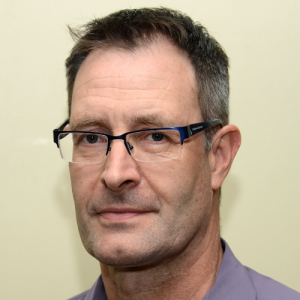 Andrew has 35 years' experience working in government in Tasmania and Victoria. He is also Tasmania's Chief Plant Protection Officer with Biosecurity Tasmania in the Department of Primary Industries, Parks, Water, and Environment. This role has responsibility for representation (state and national) and decision making in relation to the development and maintenance of the Tasmanian plant biosecurity system including plant biosecurity emergency responses. He also has management responsibility for Tasmania's plant biosecurity laboratories (Plant Diagnostic Services).
Andrew is immediate past chair of the national Plant Health Committee, a sectoral subcommittee of the National Biosecurity Committee, and Tasmanian Government representative on Plant Health Australia and the National Fruit Fly Council.
Previously Andrew has held senior science and policy roles in horticulture and weed management. Andrew is a Churchill Fellow receiving his Fellowship in 2002 sponsored by the Swire Group to investigate integrated pest management in horticulture in northern Europe and Scandinavia. In 2005 Andrew was made a life member of the Tasmanian Weed Society.  He has extensive legislative experience inclusive of drafting the Weed Management Act 1999.
Andrew was lead author of both editions of the Tasmanian Biosecurity Strategy, and several other publications related to biosecurity and crop protection.
Andrew is past chair, and a former director, on the board of the Ag Institute Australia which is a peak body representing agriculturists in Australia, and is a current director on the board of Landcare Tasmania.
Andrew's key skills are in the areas of strategic planning, legislative and policy development and implementation, government operational process, organisation leadership, project management, scientific and plant science knowledge, systems thinking and international trade.
Andrew holds degrees in biological and agricultural sciences from the Royal Melbourne Institute of Technology (BAppSc) and University of Tasmania (MAgrSc) respectively, and a Graduate Certificate in Public Sector Management from Flinders University of South Australia. Andrew is also a Graduate of the Australian Institute of Company Directors, and a Fellow of Ag Institute Australia.
Dr Robert Spooner-Hart, Research Associate Professor of Sustainable Plant Production Systems in the Hawkesbury Institute for the Environment and the School of Science at Western Sydney University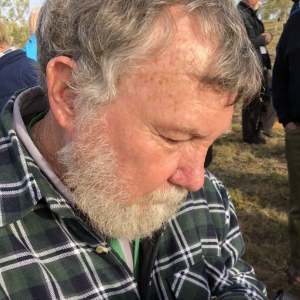 Robert has worked in Integrated Pest and Disease Management (IPDM) Research, Development & Extension in the horticulture industries for more than 40 years, including with the olive industry for 25 years, and has led numerous industry projects.  He has published more than 100 refereed journal papers and numerous industry articles, many on olives including the Olive Pest and Disease Field Guide, and has regularly presented research findings at national and international conferences. He was the leader of the recently completed Hort Innovation project "An Integrated Pest and Disease Management Extension program for the Olive Industry", which produced a number of educational outputs for the industry on olive pests and diseases.
---
Registration
The 2 hour session will be held in a Zoom Webinar format. All attendees must register to gain access. A link to the session will be provided to registrants on the 11th of October.
AOA members free, Non-AOA members $30 plus GST to access full 2 hour session. Click here to purchase a 4 day ticket for $100 plus GST or click here to sign up as an AOA member. Membership starts from $150+GST.
Registrations close 8 October 2021. For further details contact Liz Bouzoudis, secretariat@australianolives.com.au, 0478 606 145.