AOA 2021 Virtual Conference Day 4 – Olives and Olive Oil in our Food
15 October 2021 @ 3:00 pm

-

5:00 pm

Free – $33.00
---
FRIDAY 15 October 2021, 3.00pm – 5.00pm AEDT
Register below
Full Program
Sponsored by:

15:00 – Welcome and Introductions
15:10 – Sponsor spot – Olive Wellness Institute
15:15 – Owen Carington-Smith. TBC.
15:35 – Q & A
15:40 – Jarred Bettio. TBC.
16:00 – Q&A
16:05 – Rosa Matto "Beyond the Garnish: Olives and Olive Oil from the Grove to the Table"
16:25 – Q&A
16:30 – Claudia Guillaume & Abby Dolphin "Health benefits of olive products – What's new and how you can share this information with your customers".
16:50 – General Q&A
17:00 – Close of Session
---
Speaker profiles
Rosa Matto, Teacher, Chef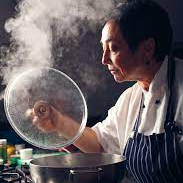 Professionally, Rosa Matto describes herself as a teacher first, chef second.
Her working life as cookery teacher, caterer and now as a writer, began in the 1980s after a happy first career as a high school teacher of English, History and Drama. Along the way she had many occasions to change the focus of her working life, developing new expertise and shining the spotlight onto different aspects of her skill set.
This flexiblity has seen her working in Rome, Sicily, LA and Indonesia for extended periods of time. Her recipes have been published worldwide but these days her greatest satisfaction is to grow her own fresh fruit and vegetables and support local providores and artisans. She is a great supporter of sustainable kitchens where waste is minimised and excess is used productively to ease the hardship of  others.
Rosa's life and cultural interests have led to a deep commitment to enrich the cultural life for aging Italian migrants. She is the Patron (and a volunteer) at Nonna's Cucina, a meal delivery service she helped establish twenty one years ago. She is also the Food Ambassador for Bene Aged Care in Adelaide.
Her other obsession is to travel, so her recipes originate from many destinations. Through her wonderlust, Rosa has learned that people from all over the world may seem exotic but really we are all the same. We come together around the table to share stories and connect.
Claudia Guillaume, Modern Olives Laboratory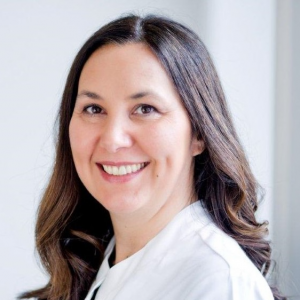 Claudia joined the company early in 2006 to head up Modern Olives Laboratory. She has over 15 years' experience in olive oil testing. She finished her studies in Argentina as Food Scientist and olive oil specialist and completed a Post Degree in Spain. Claudia is an approved chemist of the AOCS, participates as technical members for the Australian Standard and USP committees, represents Australia in IOC and ISO as technical expert and is a NATA technical assessor. She has extensive experience in sensory evaluation of olive oil carrying out many trainings and judging in this matter. Claudia has been invited to several national and international conferences as speaker and she has published numerous scientific papers in national and international journals.
Abby Dolphin, Olive Wellness Institute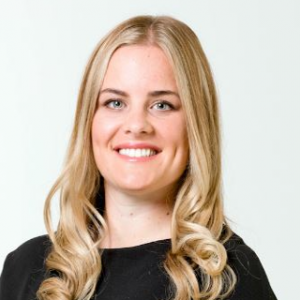 Abby Dolphin is the Education and Training Manager for the Olive Wellness Institute. Abby is a part of the Health and Nutrition team at Boundary Bend Limited. Her passion is to educate Olive Growers and Processors, and Healthcare Professionals, on the health benefits of all olive products. Abby graduated with a Bachelor of Health Science Naturopathy.
---
Registration
The 2 hour session will be held in a Zoom Webinar format. All attendees must register to gain access. A link to the session will be provided to registrants on the 11th of October.
AOA members free, Non-AOA members $30 plus GST to access full 2 hour session. Click here to purchase a 4 day ticket for $100 plus GST or click here to sign up as an AOA member. Membership starts from $150+GST.
Registrations close 8 October 2021. For further details contact Liz Bouzoudis, secretariat@australianolives.com.au, 0478 606 145.