WA Soil Field Day
June 18 @ 11:40 pm
$40 – $50
This event has been postponed until further notice
Friday 17 July 2020 – Cowaramup Creek Farm – Olio Bello Cellar Door, (ACO Organic Certified), 36 Armstrong Rd, Cowaramup, WA.
Field Day Host – Brett Roberts, Manager of Olio Bello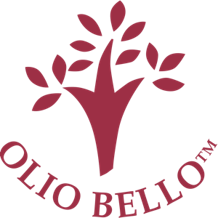 ---
PROGRAM
Registration from: 8.30 am at Olio Bello cellar door – park vehicles in the designated area and meet at the processing shed for refreshments on arrival at the cellar door
AM: Presentations – The science and economics
9.00 AM Session 1 (45 min): Introductions / "Setting the scene & defining the problem" – Greg Seymour (AOA CEO)/ "Lifting grove productivity and OliveCare® grove best practice checklists" – Peter McFarlane  (OliveCare® Administrator)
9.45 AM Session 2 (75 Min): "Understanding the role of soil carbon, soil water and soil biology" with Andy Gulliver (C-Wise):

What is soil carbon and where does it come from
Soil carbon and soil water
Collecting more water
Holding more water
Giving more water
Reducing losses
Economic benefits
The importance of building soil and tree health for IPDM
Composting training course and consultancy services

11.00 AM Break for refreshments at Olio Bello cellar door (15 Minutes)
11.15 PM Session 3 (75 Min): "Application of remote sensing to grove operations including monitoring tree health" with Remote Sensing Project Team (TBA):

an update of the irrigation trial, sensors and results thus far
the imagery work (tree health, water stress, relationships to productivity
national mapping

12.30 PM (45 Min): Lunch break at Ollio Bello cellar door
PM: In the field at Olio Bello
1.15 PM Session 4 (45 Min) Service Providers (TBA) Mini-presentations / demonstrations / useful take home lessons on monitoring / measurement / testing – including:

Soil testing – chemistry and physical properties
Leaf analysis and tree nutrition
Measuring microbial activity in soil
Soil moisture monitoring
On-farm weather stations
Tree health – monitoring soil-born pathogens & other fungal diseases and pests of olives with Associate Professor Robert Spooner-Hart (University of Western Sydney)

2.00 PM Session 5 (75 Min): Grove innovations and issues – Considerations for managing an organic olive grove" a grove walk with Brett Roberts (Olio Bello):

Canopy rejuvenation – maintenance pruning, grove response to previous massive prune
Effective allocation of limited water resources across 15 groves – manual system, grove history, varieties, stress
Dealing with soil drainage issues – 'wet feet'– just one clay area
Inspection of a soil profile trench
Soil testing pH / organic carbon / nutrient levels and developing a tree nutrition program
Organic inputs – soil health – use organic 2000 fertilizer – tree nutrition program – financial limitations
What's involved with gaining Organic Certification
Organic pest / disease and weed control –use pyganic but not effective across 14 varieties – smaller trees most impacted – arbequina

3.15 PM Break for refreshments: (15 Minutes)
3.30 PM Session 6 (75 Min): Composting – making and using with Andy Gulliver (C-Wise)
4.45 PM Field day feedback and evaluation (15 Min)
5.00 PM Field day concludes followed by refreshments until 6.00 pm at Olio Bello cellar door
Registrations close 10 July 2020
---
This project has been funded by Hort Innovation, using the Hort Innovation olive research and development levy, co-investment from the Australian Olive Association and contributions from the Australian Government.
Tickets are not available as this event has passed.