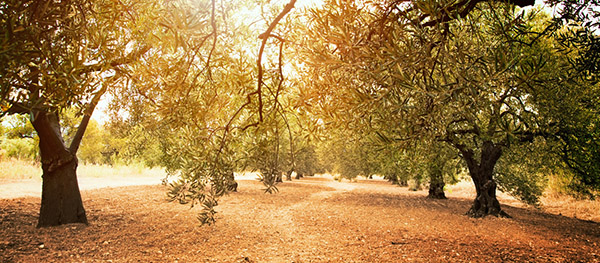 Olive growers have the chance to travel to other olive-producing countries and learn new information, technology and skills to benefit the Australian industry, through a Churchill Fellowship sponsored by Hort Innovation.
Greg Seymour of the Australian Olive Association (AOA) says a Churchill Fellowship is a chance to explore new ideas and network with growers overseas, to improve the local industry.
"Whether it's a research project looking at grove management, testing, quality control, storage or varietal suitability, we can refine the information, technology, skills and experience gained in a Churchill Fellowship and apply it to Australian conditions," Mr Seymour said.
"We're a comparatively small and new industry and there is much we can learn from olive production in other parts of the world, to continue to produce consistently high quality products and achieve financial viability in Australia."
Hort Innovation, as part of the Hort Frontiers strategic partnership initiative, has joined forces with the Churchill Trust to offer three Fellowships annually, each valued at around $26,000, to drive innovation and transformation within Australia's horticulture industry.
The Fellowships are open to any horticulture industry participants, including olive growers, who have an idea for a research project that can benefit the sector. Olive grower and Churchill Fellow, Peter Birch, studied European pruning and training methods for modern olive growing, with a special emphasis on tree physiology. Mr Birch says the Fellowship was extremely valuable in flagging which direction the industry was going to take.
"We used the knowledge gained to work out our ongoing strategy for pruning and harvesting our grove, which was planted in 2000, and we have kept the contacts we made," Mr Birch said.
"One benefit was that we were inspired to design and build a small harvester and then invested in a Colossus harvester, which was being designed in Argentina when we were visiting there.
"The Colossus technology became a joint venture between the Argentinian designers and Boundary Bend under the Macteq brand. We've since owned four of these harvesters and been consulted as the machines were updated and improved."
Chief executive of the Churchill Trust, Adam Davey, says there are two things every Churchill Fellowship applicant must display.
"The first is to present a research project that will provide benefit to the Australian community. The second is showing how all of the skills, insights and knowledge gathered from world experts can be shared when returning home," Mr Davey said.
"A Churchill Fellowship is for anyone who would like to see what other countries are doing to inspire new ideas, innovation and excellence, and because it's held in such
high regard, it provides access to expertise that is not typically available to everyone."
Greg Seymour from the AOA says if growers have a research project that would benefit the olive industry, they should apply. "It's a chance to travel, explore, discover and then share your knowledge with your peers – why wouldn't you?"
Applications for Churchill Fellowships open on 1 February 2018, but now is the time to start thinking of project ideas. For more information visit https://www.churchilltrust.com.au/application-process/how-to-apply/. Or contact Sharyn Casey at Hort Innovation on 0414 257 616 or sharyn.casey@horticulture.com.au
R&D Insights is the new insert containing the latest levy-funded R&D project updates, research findings and related industry resources, which all happen under the Hort Innovation Olive Fund. The olive levy is payable on olives that are produced in Australia and either sold by the producer, or used by the producer in the production of other goods. The levy rate on olives is $3.10 per tonne. The investment of R&D funds ($3 per tonne) is managed by Hort Innovation, the not-for-profit, grower-owned Research and Development Corporation (RDC) for Australia's $9.5 billion horticulture industry. Separately, Plant Health Australia (PHA) manages certain plant health programs on behalf of industry (using a $0.10 per tonne component of the levy). Hort Innovation partners with leading service providers to complete a range of R&D projects to ensure the long-term sustainability and profitability of the olive industry.