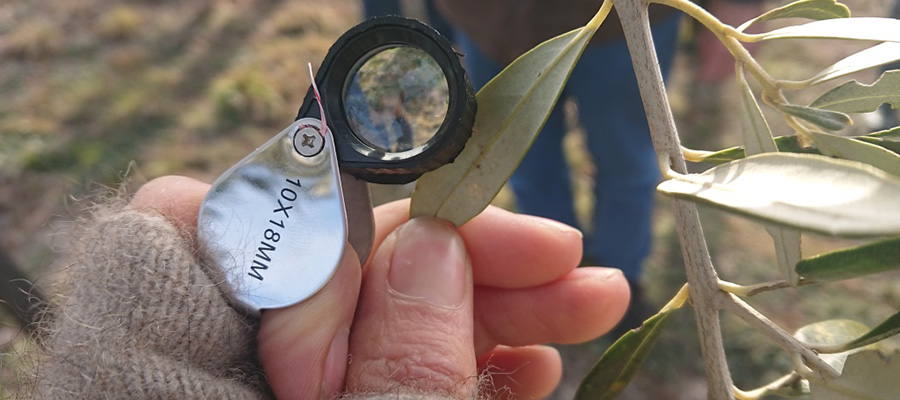 Pest and disease experts Dr Robert Spooner-Hart and Len Tesoriero have travelled the country over the past two years as part of the olive R&D project An integrated pest and disease management extension program for the olive industry (OL17001). 
The objective of the project is to provide Australian olive growers with access to current, practical information and instruction for implementing integrated pest and disease management (IPDM) strategies in their groves.
So with the project nearing its end, a broad range of information, outputs and associated links is now available on the OliveBiz website, to download, read and/or watch, including:
on-line tutorials on IPDM theory and practice, and key olive pests and diseases;
flyers on key olive pests and diseases, including exotic biosecurity risks;
revised Field Guide to Olive Pests, Disorders and Diseases in Australia;
Olive IPDM Manual.
You can access all of the IPDM resources here.
The information was also presented in a webinar on 1 September – IPDM Project Resources & How to Access Them – where Spooner-Hart and Tesoriero provided further detail and insight into the material and how to put it to best use. A recording of the webinar is available for viewing here.