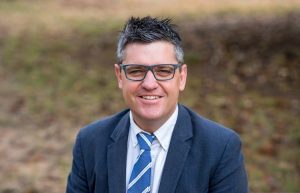 Hort Innovation has announced the appointment of Brett Fifield as the new Chief Executive Officer, replacing Matt Brand.
Brett will join Hort Innovation on April 26, moving from his current role as the Deputy Director General, Infrastructure, Investment and Business Development, and member of the Executive Leadership Team, at the NSW Department of Primary Industries in Orange.
Hort Innovation Chair, Julie Bird, said that Brett's diverse experience made him the ideal choice to take the company to the next phase of strategic development.
"Brett's leadership, and broad industry expertise across R&D, stakeholder engagement and innovation will be an asset to lead Hort Innovation toward the government's Ag2030 vision of growing agriculture to $100bn in value," she said.
Brett said he is thrilled to be joining the Hort Innovation team.
"I'm looking forward to working closely with, and supporting, the horticulture industry – one of Australia's oldest, most diverse and fastest growing ag sectors," he said.
"Horticulture's great diversity comes with great opportunity: in this rapidly changing world, Hort Innovation's role in the sector is more important than ever, as is its commitment to innovation and collaboration.
"We have a responsibility to deliver real impact for growers and those across the supply chain, and as a major RDC, our work in partnership with industry will be pivotal to Australian horticulture's success."
Background
Brett grew up on a mixed farm near Wagga Wagga and, following an early career as a journalist,  has more than 20 years' experience in agriculture. This includes 10 years in senior executive roles across agriculture, biosecurity, food safety, fisheries, policy and cabinet, business performance, communications and engagement.
His specific experience and expertise encompasses stakeholder engagement and communications with industry across diverse topics including infrastructure, industry development, research and development, adoption and extension, regulatory affairs and industry assistance.