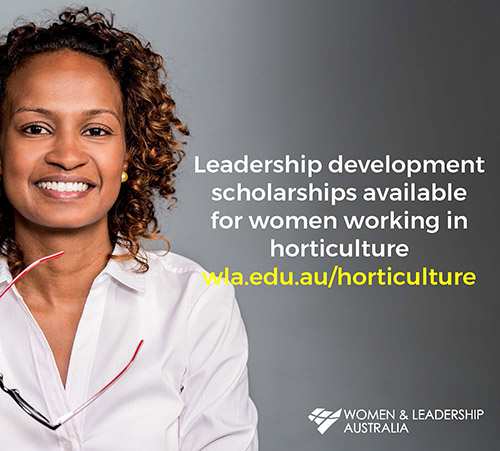 Funding grants of up to $10,941 each are currently available to women working in the horticulture sector to support their participation in a leadership development program.
Part of a joint funding arrangement between Women & Leadership Australia and Hort Innovation, the scholarship grants provide access to one of three practical courses and cover almost 60% of the program fee. Participants will network with women peers and learn a range of skills such as heightened presence and influence, managing team dynamics, driving performance and leading innovation and change.
The courses are part-time, designed for those already employed, and are delivered via a 'blended' teaching model – partly online, partly face-to-face. The face-to-face components are held in Sydney, Melbourne, Brisbane and Perth, commence several times each year in all four capital cities.

The initiative
The program aims to provide powerful and effective development opportunities for women who own or work for horticulture levy-paying businesses. This year's funding pool of $135,386 is part of a five-year development project, and demonstrates the commitment of both parties in bringing about gender equity within Australia's horticulture industry.
In the first 18 months of the project, 14 women have graduated or are still participating in the courses. 
How to register
Find out more and register your interest by completing the Expression of Interest form here. Registrations close 7 December.