Click on the links below to access the conference session recordings. You can choose to watch the session in full or per presentation. Viewing the full session will provide access to the Q&As, which in itself is invaluable content.
Passwords are required to access the videos. You should have received an email with the relevant passwords recently if you had registered to attend the Virtual Conference. If not, please email secretariat@australianolives.com.au.
Day 1 Soil Management
Sponsored by:

Australian Organics Recycling Association presentation
John Barton1 – The City in the Soil – what elements are necessary for a city to successfully function.
John Barton2 – How to Build Soil Carbon
John Barton3 – Soil Water & Nutrients
John Barton4 – How to Improve Soil Water & Nutrients
Andy Gulliver1 – Ecosystems/balance/history & society/soil carbon & biology
Andy Gulliver2 – Soil microbiome
Day 2 Grove Management
Sponsored by:

For more information and to access the applications and maps: https://www.une.edu.au/research/research-centres-institutes/applied-agricultural-remote-sensing-centre/collaborative-r-and-d-opportunities/industry-applications-and-maps
Olivegrower & Processor presentation
Jon Lockwood remote sensing and automation
Professor Andrew Robson – Introduction to the Remote Sensing Project
Craig Shephard / Joel McKechnie – The Australian Tree Crop Map
Alex Schultz – Sensors and Field Experimentation
Dr Angelica Suarez – Satellites and Airborne Sensing
Dr James Brinkhoff – Information Dashboard
Professor Kerry Walsh – Infrared Technology & Infield Assessment of Fruit Moisture Content
Day 3 Olives & Health
Sponsored by: 

Sarah Gray – OWI Project Update
Jacqui Plozza – Cooking with EVOO
Day 4 Olive Marketing
Sponsored by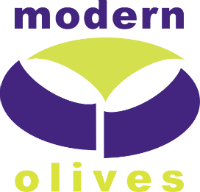 Dr Cheryl Kalisch Gordon — International Edible Oil Market
Paul Miller — Global Olive Update Update
Andrew Burgess – Extra Virgin Olive Oil in Australian Supermarkets