Berardinucci Puma Olive Harvester for sale
The Puma is an umbrella style harvester operated by a tractor.  It is in good condition and has not been used a great deal.  
Note that the tractor is not included – you will need to attach it to your own tractor.
The machine is located near Shepparton, Victoria. 
For more information please phone John on 0401004471.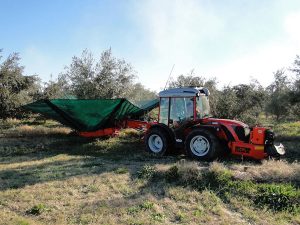 ---
Alfa Laval Olive Oil Line for Sale
A 3-phase olive oil processing line based on Alpha Laval X32 decanters is available for sale.
The line is presently configured with two X32 decanters and is capable of processing 4.5 to 5 tons per hour, but could also be available with a single decanter capable of processing 2.5 to 3 tonnes per hour.
The machine is located near Shepparton, Victoria. 
For more information please phone John on 0401004471.
---
2021 EVOO for sale
For sale ~10,000 litres of 2021 Frantoio. Test results available here.
Available in any size packaging, custom-made if order is big enough.
1,000 litres goes out usually in bag-in-box.
Situated 1957 Chapman Valley Road, Yetna WA
Contact Russell Lewis
Chapman River Olives
M: 0408 610 109, E: russ@rllcpa.com.au
---
For Sale 2021 Harvest Coratina Oil
Approximately 3250 litres, robust ,0.3FFA.
Contact Carlo from Destiny Farms on 0428232000 or email info@destinyfarms.com.au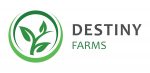 ---
PREMIUM OLIVE TAPENADE / OLIVE PASTE AVAILABLE FOR BULK ORDERS
If you're looking to extend your product range with a delicious, handmade olive tapenade (or olive paste), look no further.
Our tapenade products are made from award-winning olives and are available in Plain and Lemon Zest varieties.  They are gluten free and made from certified organic olives.
Competitive bulk pricing available for wholesale orders.
Entice your customers with something new at your next market day or through your online store!
Contact wymahorganic@gmail.com to discuss.
---
For Sale: Olio Mio 350 processing unit – surplus to needs
Olio Mio 350 olive oil processing unit
Cost $45,000
Willunga, SA
Contact Monica Parvin, 0401677 314, monica@romleyestate.com
---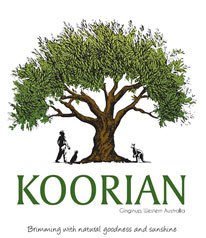 For Sale – 2021 Fresh and Vibrant Extra Virgin Olive Oil
We have the following EVOO varieties available now to meet your needs: 
Favolosa-FS17 and Hardy's Mammoth – A vibrant, fresh and fruity new season oil displaying soft-medium intensity, smooth and herbaceous characteristics. 
Kalamata and Nevadillo Blanco – A wonderful fruity, fragrant and slightly spiced oil – very special. 
Manzanillo – An unusual and exciting Spanish variety with a pleasant aroma and typical robust, lingering pepper palate characteristic of this variety. 
All our oil is EVOO certified, and cold-pressed HACCP processing certified.  Prefer minimum orders of 1,000 litres but open to smaller offers.  Please contact us now for our farm gate price or we can arrange transport to you.
Koorian Farming Enterprises Pty Ltd, Ginginup, WA
 Email: koorian.admin@bigpond.com
 Phone: 08-9298 8931
---
2021 harvest olive fruit for sale
Newly purchased farm in the Albury/Wodonga area has fruit from approximately 7000 olive trees for sale.
Varieties are:
Nevadillo Blanco
Correggiolo
Manzanilla
Barnea
Frantoio
Located in the Indigo Valley, near Albury Wodonga.
For more information call Graham Rawson on 0427541277.
---
LOOKING TO PURCHASE HIGH QUALITY LARGE GREEN TABLE OLIVES, NATURALLY BRINED ONLY
ALTO Olives are looking to purchase a significant quantity of high quality large green table olives, naturally fermented/brined.
Please contact Robert Armstrong on 48346022 or 0407415175, or email robert@alto-olives.com.au, if you have suitable olives to sell.
---
FOR SALE: 2020 SEASON OLIVE PASTE
Black and green olive paste currently available.
5, 10 & 20L pails at very competitive prices.
Contact Darren at Viva Olives on 0438 846 100.
---
2ND GRADE 2020 SEASON OLIVE OIL FOR SALE
Suitable for soap-making
Price: $2.20 Per Litre + Container Cost (unless supplied) + Freight
20L cube minimum order
Bulk supply via Pallecon, container must supplied by customer
Up to 5,000 litres currently available
For genuine interest a sample can be arranged.
Contact Darren at Viva Olives 0438 846 100
---
FOR SALE: Harvester
Harvester – Manitou telehandler: year 2012, model 741, 6000 hrs.
110 horsepower, 4-wheel drive, 4-wheel steer, air-conditioning, turbo.  Excellent condition.
Attached with Noli Harvester, with hydraulic umbrella, capable of harvesting 1 olive tree per minute, combined with Scania truck model 134, twin steer, boogie drive, 18 tonne load. In good condition including loading ramps.
Will assist with finance: combined total price $140,000.
Also available: Contract olive harvesting work at $180 per hr over three months for SA, VIC, QLD, NSW.
Contact Tom on 0429 377 886 or tom@tiganioliveoil.com.
---
FOR SALE: OLIVE OIL BOTTLING MACHINE plus other items 
Italian Monomatic by Toscana Enologica Mori automatic bottling machine, 3 phase, 600 bottles per hour.
Unique rotary design fills, corks, applies and heat shrinks cap; labels and stamps use by date. Set up for 500 ml bottles.
Includes:
Motorized bottle feed line
Extra star for 250 ml bottles
Hot stamping attachment
Substantial spares
Operation manual
Approx 6000 x 500 ml bottles
2x 600 liter s/s floating lid tanks
20 plate filter
Asking $52000 negotiable.
Contact Howard Meltzer, Three Bridges Olive Farm at Yellingbo – 0419598905
Three Bridges Olive Farm
Batch processing minimum 500 kg or co-mix share
Modern continuous line press
Reasonable rates subject to quantity
Centrally located at Yellingbo approx 1.5 hours east of Melbourne.
For bookings call Howard on 0419598905
---