LOOKING TO PURCHASE HIGH QUALITY LARGE GREEN TABLE OLIVES, NATURALLY BRINED ONLY
ALTO Olives are looking to purchase a significant quantity of high quality large green table olives, naturally fermented/brined.
Please contact Robert Armstrong on 48346022 or 0407415175, or email robert@alto-olives.com.au, if you have suitable olives to sell.
---
FOR SALE: 2020 SEASON OLIVE PASTE
Black and green olive paste currently available.
5, 10 & 20L pails at very competitive prices.
Contact Darren at Viva Olives on 0438 846 100.
---
2ND GRADE 2020 SEASON OLIVE OIL FOR SALE
Suitable for soap-making
Price: $2.20 Per Litre + Container Cost (unless supplied) + Freight
20L cube minimum order
Bulk supply via Pallecon, container must supplied by customer
Up to 5,000 litres currently available
For genuine interest a sample can be arranged.
Contact Darren at Viva Olives 0438 846 100
---
FOR SALE: Harvester
Harvester – Manitou telehandler: year 2012, model 741, 6000 hrs.
110 horsepower, 4-wheel drive, 4-wheel steer, air-conditioning, turbo.  Excellent condition.
Attached with Noli Harvester, with hydraulic umbrella, capable of harvesting 1 olive tree per minute, combined with Scania truck model 134, twin steer, boogie drive, 18 tonne load. In good condition including loading ramps.
Will assist with finance: combined total price $140,000.
Also available: Contract olive harvesting work at $180 per hr over three months for SA, VIC, QLD, NSW.
Contact Tom on 0429 377 886 or tom@tiganioliveoil.com.
---
2020 Bulk Virgin Olive Oil starting from $5.50 per litre
Contact Carlo from Destiny Farms.
Ph: 0428 232 000 or email info@destinyfarms.com.au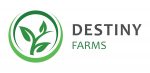 ---
FOR SALE: OLIVE OIL BOTTLING MACHINE plus other items 
Italian Monomatic by Toscana Enologica Mori automatic bottling machine, 3 phase, 600 bottles per hour.
Unique rotary design fills, corks, applies and heat shrinks cap; labels and stamps use by date. Set up for 500 ml bottles.
Includes:
Motorized bottle feed line
Extra star for 250 ml bottles
Hot stamping attachment
Substantial spares
Operation manual
Approx 6000 x 500 ml bottles
2x 600 liter s/s floating lid tanks
20 plate filter
Asking $52000 negotiable.
Contact Howard Meltzer, Three Bridges Olive Farm at Yellingbo – 0419598905
Three Bridges Olive Farm
Batch processing minimum 500 kg or co-mix share
Modern continuous line press
Reasonable rates subject to quantity
Centrally located at Yellingbo approx 1.5 hours east of Melbourne.
For bookings call Howard on 0419598905
---