Hawke Fruit Harvester
Unfinished and Incomplete
Unreserved auction sale
Purchased by the current owner to be completed for use in their olive plantation in NW NSW. Most of what is for sale is the very high-quality frame fabrication, leveling, picking, fruit capture system, many plans and drawings and transport assembly. Items such as tyres, power pack, hydraulic drives and operators' station have not been sourced.
To be sold at the Unreserved Clearing Sale
Ivanhoe Wee Waa NSW
Property Sold:
Saturday 19 September 2020
Commencing at 10:00 am
View at http://www.southwellrural.com.au
Contact Rob Southwell 0419 269 328
---
For Sale: 2020 Extra Virgin Olive Oil
Extra virgin olive oil from the 2020 harvest for sale. Frantoio, Leccino and Coratina available.
Contact Carlo from Destiny Farms for bulk oil prices.
Ph: 0428 232 000 or email info@destinyfarms.com.au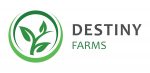 ---
Need workers for harvest, production, cleaning … anything?
The AOA has heard from Jacqueline Turner, a sommelier working with the Lucas Restaurants. Due to closures related to COVID-19, they have a team of casuals who are now without work for the foreseeable future. That means they're available to head out to farms and food production sites to help out with production, distribution/sales, cleaning or anything else there is to be done. She said they're up for hard work and are happy to travel. If you need workers and can help, contact Jacqueline Turner at jacqueline.turner@lucas.online.
---
FOR SALE: Large OFM olive sorting machine
A large scale OFM olive sorting machine is currently available for purchase.
Made in Spain by OFM Food Machinery and brought into Australia. It is fully functional.
Price is negotiable. Contact seller for inspection: Matt Pepper, Ph: 0419964773
E: matt.pepper@wsdagribusiness.com
---
FOR SALE: Production and warehouse equipment
For more information, or to purchase, contact Theo at info@gourmetlovers.com.au
---
Processing services
Three Bridges Olive Farm
Batch processing minimum 500 kg or co-mix share
Modern continuous line press
Reasonable rates subject to quantity
Centrally located at Yellingbo approx 1.5 hours east of Melbourne.
For bookings call Howard on 0419598905
---