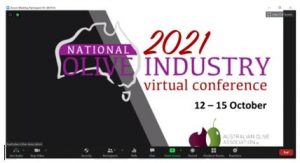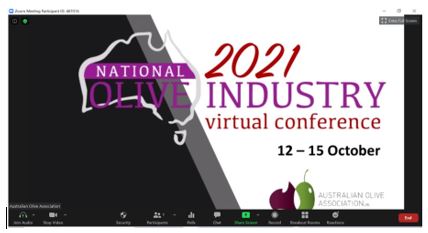 Click on the links below to access the conference session recordings. You can choose to watch the session in full or per presentation. Viewing the full session will provide access to the Q&As and panel sessions, which in itself is invaluable content.
Passwords are required to access the videos. You should have received an email with the relevant passwords recently if you had registered to attend the Virtual Conference. If not, please email secretariat@australianolives.com.au.
Day 1 The Big Picture
Sponsored by: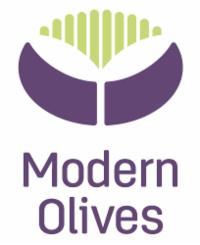 Day 1 The Big Picture Full Session
David Robertson – Bendigo Bank "Economic & Financial Market Outlook FY22"
Anne Marie Weston – Austrade, "Australian Government Support for Agrifood Exporters" – Presented live. See full session for video presentation.
Andrew Burgess & Nicolas Urbin – Cobram Estate Olives Ltd, "Production and Retail Update"
Richard Seymour – Mount Zero Olives, "Reflections on the Importance of Branding in a Covid World"
Day 2 Biosecurity
Sponsored by:

Day 2 Biosecurity Full Session
Andrew Bishop, DPIPWE Tasmania – "Plant Biosecurity in Tasmania: Maintaining the Edge & Queensland Fruit Fly Response"
Robert Spooner-Hart – Western Sydney University, "Olive Biosecurity: Pests & Diseases not Detected in Australia"
Craig Elliot – "Are you Xylella Ready?"
Day 3 Factors Influencing Olive Yields
Sponsored by: 


Olivegrower & Processor presentation
Day 3 Factors Influencing Olive Yields Full Session – includes panel session
Leandro Ravetti – Cobram Estate Olives Ltd, "Biennial Bearing and Practical Approaches to Managing It"
Andrew Taylor – "Olive Tree Pruning"
Day 4 Olives and Olive Oil in our Food
Sponsored by 

Olive Wellness Institute presentation
Day 4  Olives and Olive Oil in our Food Full Session – includes panel session
Jared Bettio – Rio Vista Olives, "Young Chefs Culinary Competition"
Abby Dolphin – Olive Wellness Institute, "Health Benefits of Olive Products: What's new and how you can share this information with your customers"
Australian International Olive Awards Presentation
Sponsored by:

No passwords required for the following:
NSW DPI Oil Testing Service – Sponsor message