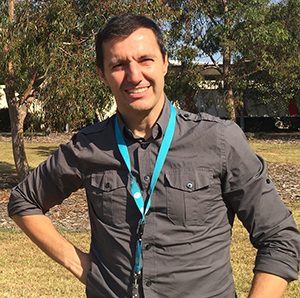 Using megasonics – or high-frequency ultrasound standing waves – in the olive industry might sound futuristic, but thanks to research undertaken by a team of scientists at the CSIRO, it could soon be a reality that has the potential to deliver big results to producers.
Lead CSIRO researcher Dr Pablo Juliano will present the research at the 2018 AOA Conference, outlining the success of trials done to date that use ultrasound to separate oil droplets.
"Our early lab trials with just a few kilos of olives returned great results where we were getting up to two per cent extra oil extraction," Dr Juliano said.
"We then trialled a 300 kilogram batch with Victorian companies Boundary Bend and Salute Oliva, we had further success. We challenged the results through a similar trial with an olive oil producer and the University of Foggia in Italy and the outcome was significant."
"The Science and Industry Endowment Fund supported recent trials at 2.7 tonnes per hour at the Boundary Bend factory, and we were able to extract four to seven kilograms extra oil per tonne of olives, which was equivalent to an overall increase in extra oil of up to four per cent."
Dr Juliano will present the next steps for the research and also offer insights into the cost benefit analysis work currently under way.