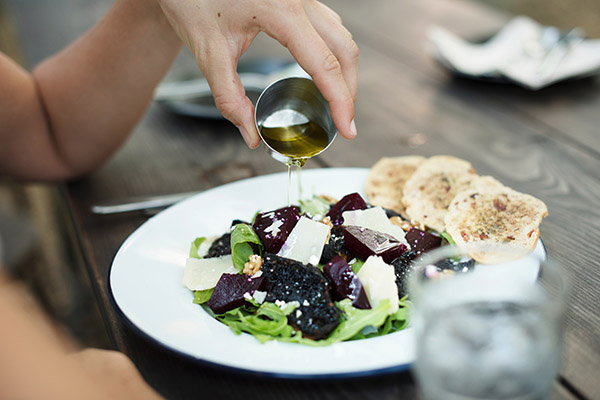 Olive oil consumption per capita was 1.8kg in the 2016/17 financial year, a 19 per cent increase on 2015/16 consumption based on the volume supplied, according to recently released industry data from Hort Innovation.
The Australian Horticulture Statistics Handbook combines all available data on production, processing volumes and import and export values to produce statistics on the olive industry and 75 other horticultural categories for the 2016/17 financial year.
Developed by Hort Innovation, and now in its third edition, the handbook has been collated specifically for the benefit of horticulture industry members and stakeholders and is a valuable tool for comparing industry performance over time and identifying areas for future investment.
Key olive industry findings for the year ending 30 June 2017 include:
123,257t of olives were processed for olive oil, with a wholesale value of $291m

Olive oil import volume was 30,164t, a 21 per cent increase from 2015/16 import volume

Olive oil export volume was 3,800t, a 21 per cent decrease from 2015/16 export volume

Victoria accounted for 63 per cent of the olive production by state, followed by South Australia which produced 11 per cent.
The data represented in the handbook has been sourced from the Australian Bureau of Statistics, Hort Innovation funded projects, international trade sources and horticulture industry representative bodies, including the Australian Olive Association (AOA).
Nationally, the handbook revealed that almonds were Australia's most valuable horticultural export product ($461m) followed by table grapes ($372m), macadamias ($291m), oranges ($223m), and carrots ($90m).
The handbook has been split into four different categories; vegetable, fruit, nuts and other horticulture. The olive industry breakdown can be found on the final pages of the fruit handbook, pages 228 to 231.
All four handbooks are available on the Hort Innovation website, and can be accessed via this link.