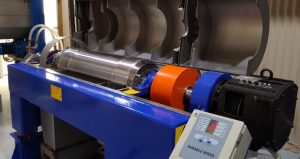 The COVID pandemic has once again foiled plans for the annual AOA Processing Workshop at Boort, with the Board recently confirming the postponement of the next event until 2022. The event is an integral part of our industry's continuing knowledge sharing program, however, so the foundations of the program will still be presented this year via a short series of online webinars.
"We have decided not to try and hold a physical workshop in 2021, as there is way too much uncertainty around many aspects and for many people. In particular, there are currently no flights out of Argentina and no indication when they may start again, so we'd most likely be without one of our expert presenters, Pablo Canamasas," AOA CEO Greg Seymour said.
"So the plan is to do the next full workshop in 2022 at Boort and in place of the physical event, we will do two pre-season processing webinars.  Echoing the focus on processing for best quality EVOO production, the first will cover harvest preparation. The second, running just before harvest, will cover how to manage the extraction process in relation to the varying attributes of the fruit.
"The format for each will be a 30 minute presentation followed by a 30 minute interactive Q&A session, providing plenty of opportunity for people to clarify particular queries or issues."
Details:
Workshop 1: Pre-season considerations related to EVOO making
Wednesday, 24 February – 10am AEDT
Workshop 2: Technical aspects of olive oil extraction
Wednesday, 10 March – 10am AEDT
As with previous events in the AOA's Productivity and Profitability webinar series, separate registration for each event is necessary. The cost is just $20 per webinar for levy payers and $40 for others.
The program will be finalised shortly and e-notices sent directly to levy payers and other industry members with further details and links to register. We'll also keep you posted in the Friday Olive Extracts industry e-newsletter.