In the April edition of Grove Innovation we announced the AOA's new weekly webinar series, covering a range of productivity and profitability topics directly affecting Australian olive growers and producers.
The virtual event series has been created to off-set the postponement of the national Healthy Soils Field Day program due to the current COVID-19 restrictions, aiming to maintain the momentum of the industry's ongoing interactive knowledge-sharing program.
The webinars utilise the user-friendly Zoom online platform, and are held each Tuesday from 12:30 to 13:30 AEST. Each event runs for a maximum of one hour, with a 30 minute presentation followed by up to 30 minutes of live Q&A and participant discussion. Registration is free and open to all levy payers.
The webinars are also being recorded and made available on the OliveBiz website, enabling access for those who can't make it live and the opportunity for review by event participants.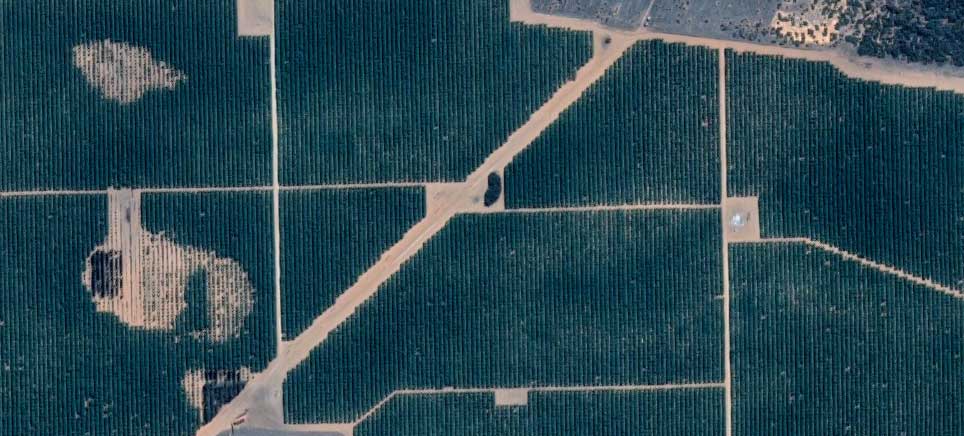 Productivity technical program: Cutting-edge remote sensing in the Australian olive industry
The webinar program has already kicked off, with the first of a series of three sessions covering the application of cutting-edge remote sensing in the Australian olive industry held last week. Hosted by AOA CEO Greg Seymour, members of the members of the olive industry remote sensing research team provided an overview of the Olive Remote Sensing Project. The technologies and uses of aerial, ground and NIR sensing were explained and discussed, with participants keen to learn more about the opportunities presented for growers now and into the future.
Webinar 2 in the series is being held today, providing an update on the national mapping component of the project including how olive producers can get involved. Professor Craig Shephard and Joel McKechnie from the University New England will explain the project and its role in the Olive Remote Sensing Project, including the benefits of a national olive map and process to date. They will also run a live demonstration on how to enter the data for your grove.
The third productivity webinar will follow next Tuesday, 19 May, providing an overview on grove irrigation trials being undertaken as part the project, along with associated oil accumulation results.
Registration
Levy payers need to register for each webinar they wish to attend. Email notices for each event are being sent to levy payers the previous week, providing full webinar program details and a registration link. Details of each new event are also available in the Events section of the OliveBiz website – http://www.olivebiz.com.au.