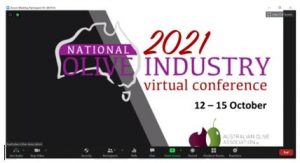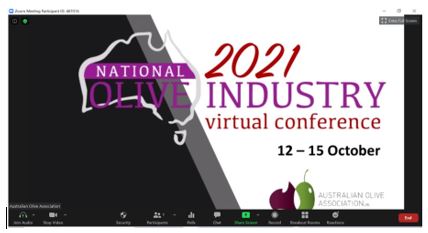 The 2021 AOA National Virtual Conference was held across four days in mid-October, with strong attendance numbers across all sessions.
Productivity was once again a key focus of the event and the sessions included was some great problem-solving discussion, particularly around issues like pruning – no doubt many growers have since busy in their groves!
For those who attended, your feedback is important to the organisers for future planning and improvement. It's your chance to help make future events even more useful and relevant, so if you haven't done so already please fill out the post-event feedback survey here now. It's short and sweet, so only takes 1-2 minutes to complete.
Links to the conference recordings have now been sent to all registrants, so you can review and refresh at your convenience. If you haven't received yours, please email Liz at secretariat@australianolives.com.au.