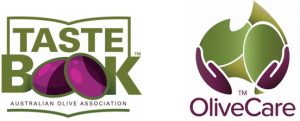 You know it tastes good – or sometimes, unfortunately, bad – but what exactly IS that flavour or aroma? And why are some desirable, while others are better not found in EVOO and/or table olives?
The answers to these questions and so much more are on offer at the program of TasteBook™ and OliveCare® regional workshops, being held across the country over the next six months.
Run by NSW DPI Sensory and Consumer Science Researcher Dr Soumi Paul Mukhopadhyay and OliveCare® Administrator Peter McFarlane, the sensory workshops will help you learn how to recognise the diverse flavour, aroma and taste attributes of Australian extra virgin olive oil and table olives, and what sets the award winners apart from the rest.
The full-day program includes sensory training plus sessions on olive oil chemistry, EVOO freshness testing, determining objective best before dates (BBDs) and more. Providing hands-on, interactive learning for participants across all levels of industry knowledge and experience, the workshop will benefit olive growers and processors, olive oil judges and with anyone simply wanting to gain a better appreciation of the flavour nuances of EVOO and table olives.
The 11-session workshop series is being held in regional and capital cities across Australia between May and November, with the first in South Australia on 24 May at the University of Adelaide, Waite Campus, Urrbrae. The cost is just $40 for levy payers and $50 non-levy payers, including morning tea, lunch and afternoon tea.
See the program and full schedule of workshops, and register, here or for more information contact Dr Soumi Paul Mukhopadhyay on 0409 283 581 or via email at soumi.paul.mukhopadhyay@dpi.nsw.gov.au.
This workshop program has been funded by Hort Innovation, using the Hort Innovation olive research and development levy, co-investment from the NSW Department of Primary Industries, the Australian Olive Association and contributions from the Australian Government. Hort Innovation is the grower-owned, not-for-profit research and development corporation for Australian horticulture.