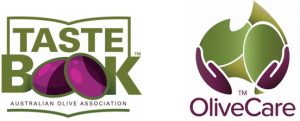 The first in the nation-wide series of sensory training workshops was held in late May in Adelaide, with enthusiastic feedback about the sensory skills and industry knowledge acquired by participants. Many also noted the value of the inclusive program, which invited open discussion and sharing of information across all knowledge and experience levels.
The workshops aim to help participants recognise the diverse flavour, aroma and taste attributes of Australian extra virgin olive oil and table olives, and to learn about the quality practices which set the award winners apart from the rest.
Run by NSW DPI Sensory and Consumer Science Researcher Dr Soumi Paul Mukhopadhyay and OliveCare® administrator Peter McFarlane, the full-day program includes sensory training in both EVOO and table olives, olive oil chemistry, freshness testing of EVOO, determining objective best before dates (BBDs) and more.
The training will benefit olive growers and processors, olive oil judges and anyone wishing to gain a better appreciation for EVOO and table olives, and the production practices which ensure a high quality product.
The workshops are being held in regional and capital cities across Australia until November and the cost is just $40 for levy payers, $50 for non-levy payers.
The full program and schedule, with a link for registrations, are available here.
Don't miss your opportunity to taste, learn, discuss and share. Register now for a workshop in your region to ensure your place.