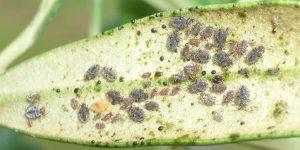 A two-day workshop is being run in Central NSW to address specific issues which growers in that region and the Hunter Valley have endured over the past few years. It's been a rough time, with many groves hit by challenges including drought and fires, rain and flooding, and olive lace bug.
As there have been many olive groves in the region which have changed hands in recent years, the workshop is also aimed at new olive growers, recognizing that they need industry information and support to produce olives profitably and to process the olives into high quality EVOO and/or table olives.
Sessions cover a wide range of topics, presented by experts from the AOA, NSW DPI and Western Sydney University, together with respected industry consultants and award-winning growers:
Industry best practice
Biosecurity and IPDM
Know your grove
Extra virgin olive oil quality
Australian extra virgin olive oil retail and foodservice
Table olives in 2022
Pruning and rejuvenating your grove
Making compost
Panel session – harvest/processing and pruning logistics issues
Details
When: July 28 – 8am-4pm (optional dinner); July 29 – 7.30am-4pm
Where: Rylstone Olive Press, Monivae, NSW
Cost (GST incl):
2 days AOA member/levy payer $165; 2 days general $176
1 day AOA member/levy payer $99; 1 day general $110
+ Optional dinner $110 pp + bus transport $33 pp
More details and register here https://olivebiz.com.au/event/2022-central-nsw-olive-workshop/.
Sponsors:

This event is part of the Olive levy project Australian olive industry communications and extension program (OL18000), funded by Hort Innovation, using the Hort Innovation olive research and development levy, co-investment from the Australian Olive Association and contributions from the Australian Government.