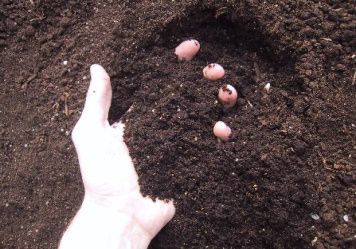 The relaxation of travel restrictions has enabled the re-scheduling of the AOA's Healthy Soils Field Days program, which will now run during February and March 2021 in major production regions across all states.
Program
Each field day focuses on the role of healthy soils in producing healthy trees and lifting grove productivity. The information presented will cover a wide range of topics around soil health, from identifying and managing soil issues to monitoring and improving both soil and tree health.
Among the key topics will be composting and soil carbon, providing an understanding of the role of soil carbon and its effect on soil water and biology.
The 2021 program will be largely in the grove, providing the maximum opportunity for demonstration and hands-on learning, with event-specific program booklets providing key discussion points and illustrations to supplement the grove walks.
Along with expert presenters, each field day program will also involve a panel of specialist service providers who will demonstrate and discuss the latest technology to monitor, test and measure vital soil parameters and tree health.
Grove-specific initiatives and common grove management issues will be discussed by each day's experts and field day hosts, with plenty of opportunity for Q&A along the way.
Presenters
Presenters will generally vary from state to state, making the most of local expertise. Soil and composting experts John Barton, of Charton & Bang Research & Development, and Andy Gulliver, C-Wise, will head the line-up, taking  their 2020 AOA Virtual Conference webinar on soil biology and improving soil health out into the grove.
The field days provide the opportunity to devote a day to your soil, which will repay your trees and your business with productivity benefits in years to come. Register now and ensure your place.
The full program for each field day, including speaker and venue details, is available on the Events page of the OliveBiz website – http://www.olivebiz.com.au, where you can also register. Alternatively, contact Liz Bouzoudis via secretariant@australianolives.com.au or 0478 606 145.
2021 Healthy Soils Field Days dates and venues:
Sunday 14 February 2021 – Lentara Grove, Exeter, TAS. Registrations close 5/02/2021.
Sunday 21 February 2021 – Lisadurne Hill Olives, Rushworth, VIC. Registrations close 12/02/2021.
Sunday 28 February 2021 – Peninsula Providore Farm – Nangkita Olive Grove, Tooperang SA. Registrations close 19/02/2021.
Sunday 7 March 2021 – Hunter Valley NSW – Hunters Dream Estate, Pokolbin NSW. Registrations close Friday 26/02/2021.
Sunday 14 March 2021 – aFthonia Farms (Organic in conversion), Hampton (via Toowoomba), Registrations close Friday 5/03/2021.
Sunday 28 March 2021 – Preston Valley Grove, Lowden (via Donnybrook) WA. Registrations close 19/3/2021.
Note: All events are subject to any COVID-19 restrictions/cancellation which may apply at the time.
This project has been funded by Hort Innovation, using the Hort Innovation olive research and development levy, co-investment from the Australian Olive Association and contributions from the Australian Government.